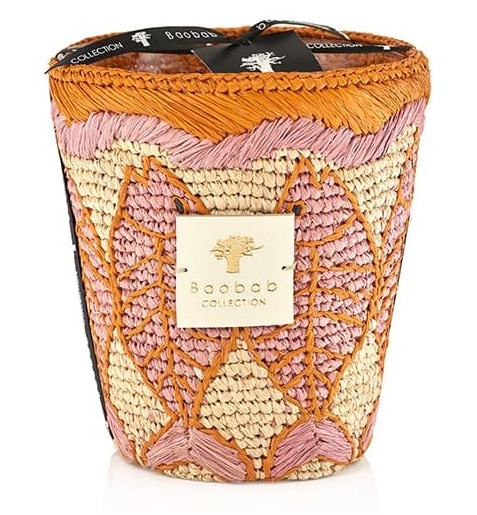 BAOBAB Vezo Andriva Candle Max 16
The raffia candle sleeve adorning the hand decorated candle Andriva was crocheted by a women's co-operative on the island of Madagascar. Around this scented candle for the home, pink fish have been depicted on an orange raffia background that celebrates the world of the sea. This floral, sea salt candle is named for the Malagasy term 'to fish on a line' and will be a colourful table accessory, a ylang ylang scented candle to brighten the home.

This scented candle, whose Malagasy named means 'fishing on a line', will be a colourful accessory on the table, while giving off the perfume of ylang ylang flowers and sea salt.
---